Matthews Effects
Regular price
$149.99 USD
Regular price
Sale price
$149.99 USD
Unit price
per
Sale
Sold out
Meet "The Botanist" – the definitive modulation pedal for musicians of all kinds. This compact and multifaceted pedal delivers a powerful impact with its trio of distinct algorithms: Phaser, Chorus, and Harmonic Tremolo, opening up a realm of limitless creative opportunities for shaping your sonic landscape.

Easily tailor your sound using the three intuitive knobs: Mix, Rate, and Depth. Employ the Mix knob to smoothly blend your wet signal, fine-tune the Rate knob to govern the effect's tempo, and adjust the Depth knob to modulate the effect's intensity to your liking.
"The Botanist" is equipped with MIDI capabilities, granting you remote control over bypass, presets, algorithms, and features. Engage the 'Hold' function by holding down the "Bypass/Hold" switch, which instantly maxes out the Depth control and seamlessly restores it to its previous setting upon release.
With six presets at your fingertips, "The Botanist" simplifies switching between your preferred sounds, and its compact design ensures it's the ideal companion for gigging musicians. Whether you find yourself in an intimate club or a sprawling stadium, count on "The Botanist" to consistently deliver your ideal tone.
For musicians seeking a compact, versatile, and top-tier effect, "The Botanist" stands as the quintessential guitar pedal. Featuring three distinct algorithms, MIDI functionality, a convenient Hold function, and an array of six preset slots, "The Botanist" becomes your ultimate musical companion, opening doors to uncharted sonic horizons.
Share
View full details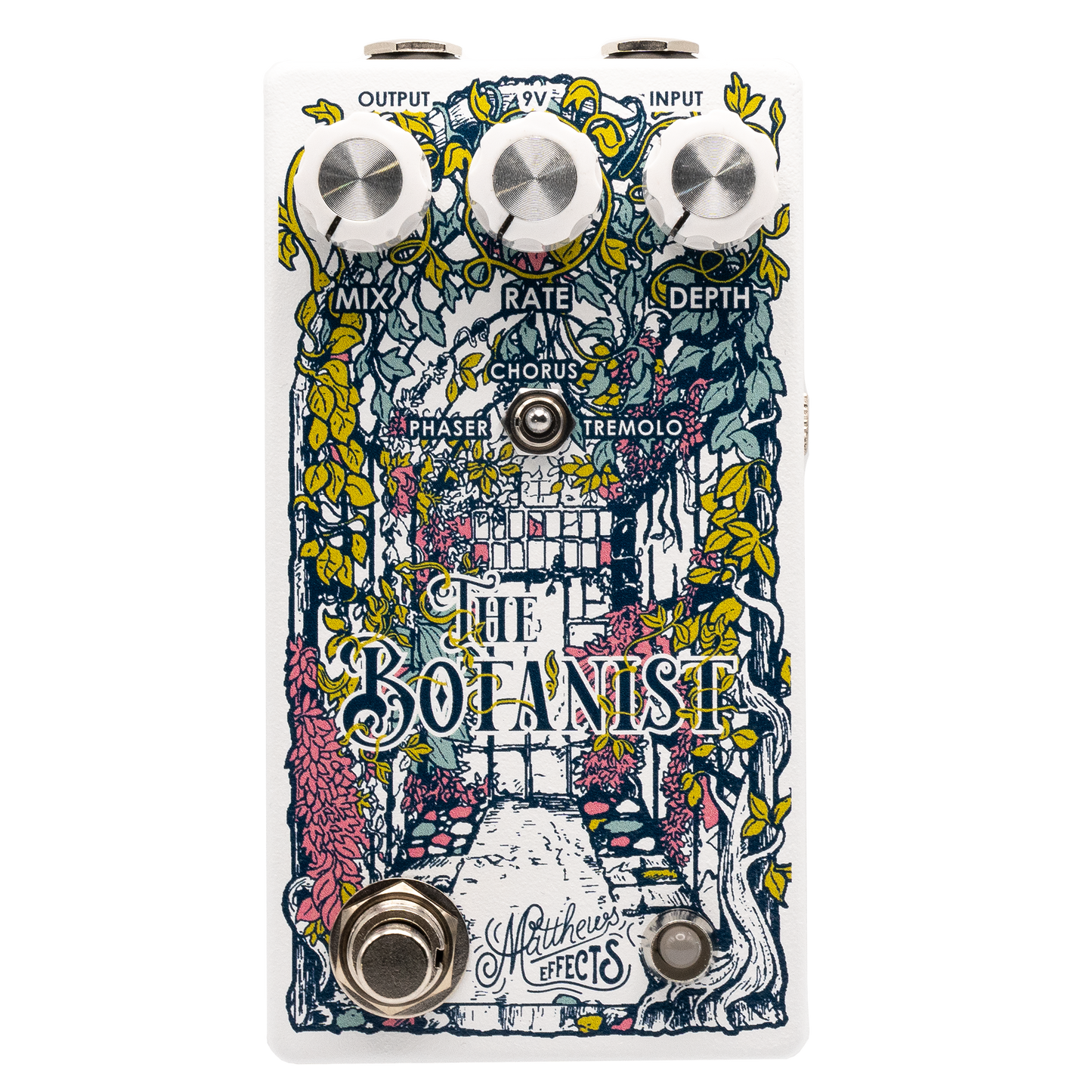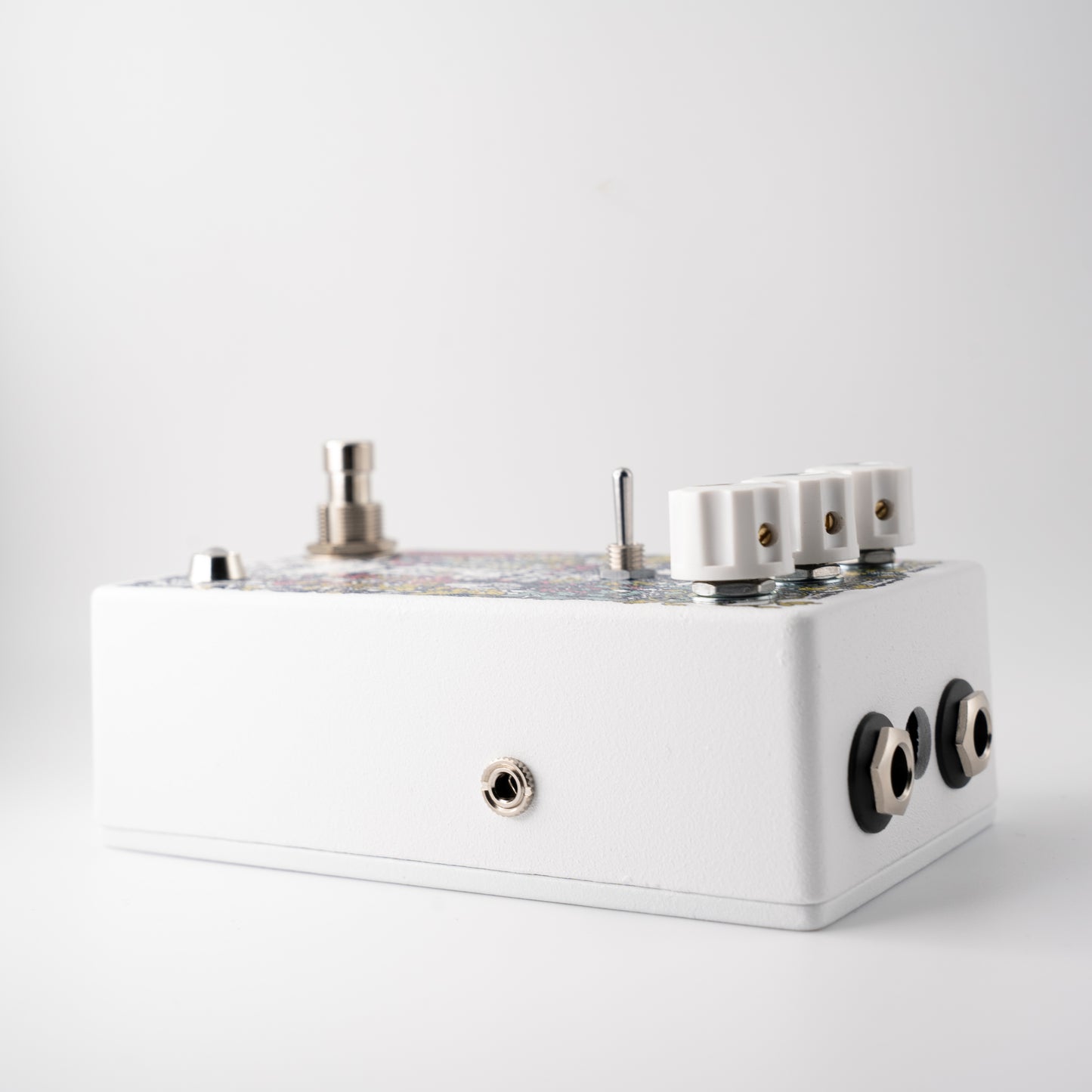 Highlights

MIDI CONTROL OVER EVERYTHING!

The Botanist can receive MIDI over 3.5mm TRS. Use MIDI to control all its features and parameters

CREATE PRESETS!

The Botanist is designed to operate as a traditional 3 knob pedal if you dont want to create presets and use MIDI but it also has a total of 6 presets you can access via PC MIDI. If there are no saved presets the pedal will load the current position of the knobs but once a preset has been saved the pedal will auto load preset 1 on boot up. 

HOLD

By holding the footswitch down the Botanist will max the "Depth" knob and when you release it the pedal returns to its previous state. This is great for accenting certain notes.

MIDI EXPRESSION

Although the pedal does not have a direct Expression jack input you have full control over all 3 knobs via MIDI CC messages. Use a expression pedal in conjunction with a midi controller, like the futurist, to give you expression control.

Algorithms

The Botanist offers a deep set of features to bring you the most value to your pedalboard.

Phaser

The "Phaser" mode introduces an innovative 8-step phasing effect, granting you precise control over essential parameters such as mix, rate, and depth. With these versatile controls at your fingertips, you can sculpt and fine-tune your sonic landscape to achieve the perfect sound for your musical endeavors.

Chorus

The "Chorus" mode is a brand new and unique algorithm. When the mix is all the way left you get only dry signal, at noon you get a x4 voiced chorus effect mixed with your dry signal, at the far right you get a single voice vibrato perfect for adding texture to your sound.

Tremolo

The "Tremolo" mode provides a warm and inviting harmonic tremolo effect, meticulously designed to enrich and elevate your musical performance. This mode is perfect for those moments when you want to add depth, character, and a touch of vibrancy to your playing, enabling you to create a captivating and immersive sonic experience for both yourself and your audience.

Technical

Mono

True Bypass

Top Mounted Input And Output Jacks

9VDC Center Negative 120MA

2.67 X 4.77 X 1.55
Control Summary

Mix - Controls the mix of the modulation on Phaser & Chorus. On Tremolo it control the overall output of the pedal.

Rate : Control the rate of each effect.

Depth- Controls how strong each effect is.